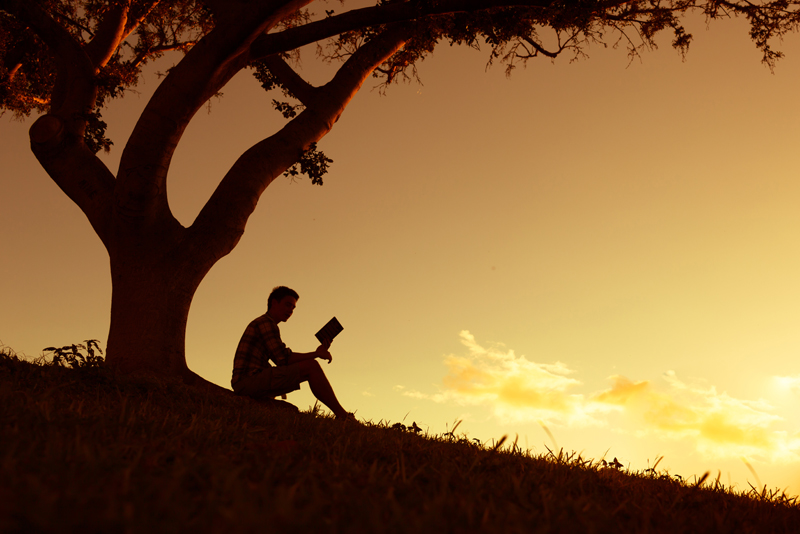 Reading is a great activity for all ages. This page has creative ideas for promoting and enjoying reading. It includes ideas for all age groups.
Beating the High Cost of Reading Books


If you love to read, don't let cost hold you back. There are ways to get around the high cost of books. Read as a family! Don't let costs stunt your reading time. Adult reading is important to keep your mind active and to model good reading habits for children that you interact with. Just read!
Giving Books for Gifts


With the emphasis on electronics, the tradition of giving books has gone out of vogue, at least in some parts of the world. Not so in Iceland. Books are considered a precious present for the holidays. How can you make this sweet tradition a part of your family's holiday season?
Harry the Happy Mouse Activity Book Review


Do you have a young friend who likes to read, color, trace letters, and work paper puzzles? What do I mean by paper puzzles? Those would include mazes, word searches, and crossword puzzles. The "Harry the Happy Mouse Activity Book" has all of these activities, and it would be a perfect present.
Historical Fiction for Family Read Alouds


Family read alouds are close bonding times that help children develop a love of reading. Reading historical fiction can give children an understanding of our present-day society by seeing what the past was like and how that led to our present times. This article has a list of historical fiction.
How To Create A Vocabulary Word Story


Vocabulary lists are not always the most exciting homework your child can bring home. If the arrival of a weekly list of new words into your home is causing dismay and disgruntlement, fear not. You might just find my solution less dreadful. Let's write a vocabulary story!
Read Across America 2018


It's the 20th anniversary of the first Read Across America day. Every year since 1998, the National Education Association (NEA) has promoted Read Across America. March 2 is the day that is highlighted to encourage reading. What can you do to support this celebration of reading?
Reading for Pleasure Enhances Comprehension


If your child lacks motivation to read, try some new ideas to get them excited about reading. Reading for Pleasure makes reading fun, and it helps to improve reading comprehension. Doing this program 5 days a week can quickly raise a child's reading level!
Reading Is a Skill for Life's Activities


On the road of life, reading is a skill that smooths the way for many adult activities. Learning, both in school and on the job, requires reading. So does assembling various items used in everyday life. Reading for pleasure, personal and with people that you love, is a joy.
Reading to Cook Together as a Family


Cooking with your kids is a fun way to encourage them to get in some reading practice. Cooking allows children to read, work with fractions, and follow directions. It give families a chance to have special time together to do meaningful work. It's also a wonderful way to celebrate holidays!
Reading With Expression


Reading with expression can bring words to life. It doesn't matter if you are reading silently to yourself, or reading aloud. You can learn and use this practice, as well as share it with new readers.
Rehoming or Reusing Your Child's Used Books


Do you have books at home that your child has outgrown? Here are some ideas to keep those well-loved books out of the landfill.
Summer Reading for the Whole Family


Celebrate the lazy days of summer with a summer reading bag for each person in your family. This doesn't need to be expensive! Inexpensive gift bags from the dollar store with gently used books fill the bill nicely!
Teaching Kids to Love Reading


You don't have to stop reading out loud once your child learns to read. Reading together is still important – and fun! You can also encourage the kids to read in their spare time. Here is one family's story about developing a love of reading with their children
Editor's Picks Articles
Top Ten Articles
Previous Features
Site Map
Content copyright © 2018 by . All rights reserved.
This content was written by . If you wish to use this content in any manner, you need written permission.
Contact BellaOnline Administration for details.