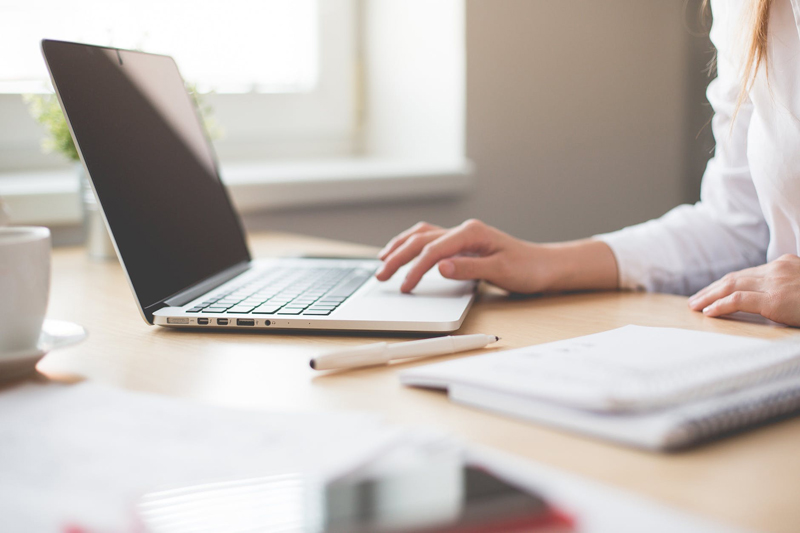 Find articles on using Microsoft Excel to create professional-looking tables, graphs, and charts.
5 Unique Techniques for Excel


If you are an Excel user, look here for some unique techniques that will help you be more effective with your spreadsheet development.
A Brief Introduction to the Excel Pivot Table


Are you faced with having to display, format, or analyze large amounts of data in Excel? Excel's pivot table functionality may provide all the tools you need.
AutoSum Function (Excel)


Excel´s AutoSum Function allows you to quickly add sum formulas in your worksheet. Learn several techniques on how to use it effectively.
Basic Excel Charting Techniques


Basic charts are pretty easy to do. Here I will show you some simple techniques to get yourself acclimated to creating charts.
Chart Wizard


A walk through using Excel´s Chart Wizard. Create graphic presentations of your data for meaningful analysis
Checkbook Register using Excel


Start the year off with a New Year's resolution to keep your checking account balance in check using Excel.
Combination Charts in Excel


How to look at related but widely dispursed data using a secondary axis and a combination chart.
Common Keyboard Shortcuts for Excel


Find out how Keyboard Shortcuts and make your work in Excel more efficient.
Copying Worksheet Data to MS Word


Techniques for imbedding Excel data in your Word documetn
Document Your Work with Cell Comments


You will learn how to use cell comments to document your work in Excel.
Excel - Arranging Multiple Worksheets


Here is a technique you can use to help you view more than one worksheet at the same time.
Excel Charting to Goal


Learn how you can graphically measure your actual results against the goal that was set using Excel´s charting feature.
Excel Pie Chart


Instructions on creating Pie Charts using Excel.
Excel Pivot Tables Recipe Book Review


Written by Debra Dalgleish, Excel Pivot Tables Recipe Book will help you with solving problems using Pivot Tables. Here is a review of what the book has to offer.
Excel-Types of Formula References


Understand how Excel uses cell referencing when formulas are copied within the worksheet.
Fill Handle – Excel


Quick and easy data entry with Excel´s Fill Handle
Guide to MS Excel User Interface


This is your guide to the Excel User Interface where you will find an explanation for each of the features found on the Excel Desktop. Use this guide to help you get around Excel.
Headers and Footers - Excel


The Header/Footer tab on the Page SetUp dialog box provides options for establishing custom headers and footers for your printed worksheet.
List Management – Excel


Excel list management requires that your data conform to certain standards to take advantage of the powerful data tools.
Manage you Job Search with Excel


In today's economic environment looking for work is a tough job. Here´s a way to track your activity using Excel to organize your search.
Margin Options - Excel


In Excel, the margins tab allows you to manipulate the size of the top, bottom, left and right margins and the size of the margins for the header and footer.
Mathematical Operators and Order of Operations


Mathmatical Operators are the keyboard characters that Excel understands to perform a mathematical calculation. When developing formulas in Excel, it is important to understand how Excel interprets these operators.
Page Options - Excel


Page options for setting up your printed Excel reports including orientation, scaling, paper size and print quality.
PageMaker 7.0 Keyboard Shortcuts


Keyboard shortcuts are good to know so that when you are keyboarding you don't have to be slowed down by having to stop and move your hand to mouse and then back to the keyboard to pickup where you stopped typing. Here is a list of the ones that I use the most and some extra ones too!
Password Protect Your Document On Open


Learn how you can keep others from viewing your work with a password protection option.
Pivot Table Data Crunching Review


Pivot Table Data Crunching is an ideal text book for the serious Excel student. Here is a review of what is contained in the book.
Print Preview - Excel


My advice is never to print an excel worksheet without having first looked at the print preview so that you can manipulate the layout of your document.
Printing Address Labels from Excel File


MS Word´s mail merge feature must be used to print labels from an Excel file. Here´s how it´s done.
Sheet Options - Excel


The Sheet tab of the Page SetUp dialog box provides various options you can use to control the printing of your Excel document.
This Isn't Excel, It's Magic - Review


A review of Bob Umlas´ new book loaded with tips and tricks.
Types of Excel Charts


Today's charting is simplified by Excel's Charting tools. Data can be displayed in 10 different categories of charts with each category offering several sub-categories. Look here for a description of Excel´s chart types.
Unique Technique 4 - Centering Excel Titles


Centering a title above a block of cells is a common application in Excel. There are two techniques for accomplishing this formatting technique. Learn the two techniques, how they differ and reasons why you would chose one vs. the other.
Using Named Ranges (Excel)


This article describes the creation, use, editing, and deletion of Named Ranges in an Excel Worksheet.
Editor's Picks Articles
Top Ten Articles
Previous Features
Site Map
Content copyright © 2018 by . All rights reserved.
This content was written by . If you wish to use this content in any manner, you need written permission.
Contact BellaOnline Administration for details.