Top 5 Ways to Overcome Fear of Failure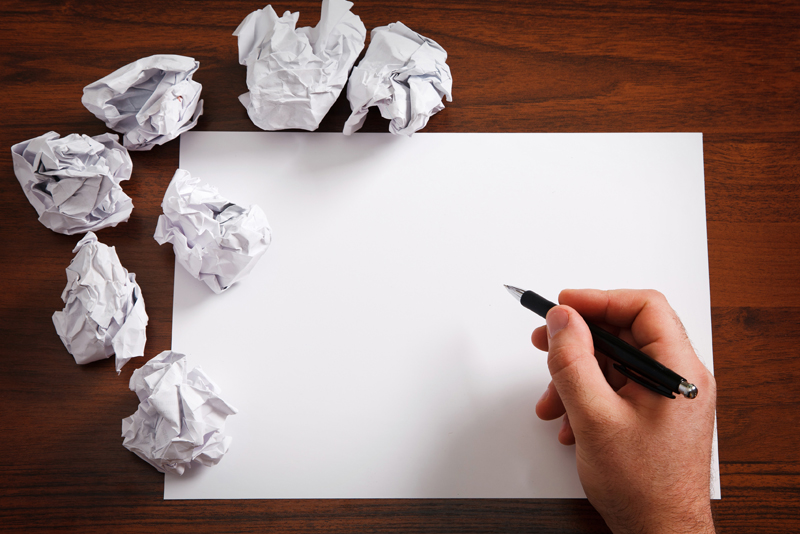 Fear has been known to kill dreams and hopes, but somehow many people still allow fear to take control over their lives. No one plans to fail unless they fail to plan. Unfortunately, at some point in everyone's life they will experience failure. Failure is a part of life and it should not be considered the end of the world when it happens.
Celebrities like Steve Job, Michael Jordan and J.K. Rowling all experienced failure before success. If they can overcome their failures so can you. So, to help you conquer this challenge, here are top 5 ways to overcome fear of failure.
Give your fears a voice
Before you can conquer your fears you must first acknowledge that they exist. It is important to get to the root of what is causing fear in your ability to accomplish a goal. Once you discover the main reason behind your fears give it a voice and take the necessary steps to replacing fear with faith.


Avoid over thinking things
Our brain is such a powerful tool that can literally turn any thoughts into reality. Too much of anything is bad for you and so is over thinking. Stop yourself from over analyzing situations to avoid thinking yourself right out of moving forward before you even start.


Focus on what you want
The law of attraction states you will attract what you think of the most. If you focus more on what you do want then you will attract what you want. Make it a commitment from this day forward to use your energy and thoughts to manifest positive things in your life and business.


Chase your fears away
Owning a business can be risky, but the reward usually outweighs the risk. Some of the most inspiring business success stories have come from entrepreneurs who dared to do what others feared. Have you heard the saying "to conquer your fears you must face them head on"? It's true; the only way to overcome your fear of failure is by doing what you fear.


Use failure as a learning experience
Albert Einstein said it best, "I have not failed, I have just found 10,000 ways that don't work." Just because something you tried to achieve before did not happen as you planned, does not mean that you are a failure. Failing simply means that you have learned a way that does not work and to try another way.
Overcoming the fear of failure may be challenging, but the more you give your fears a voice you can work on removing them. When you do not over think things and focus more on what you want, you will help build confidence in your ability to achieve your dreams. Last but not least, chasing your fears and using failure as a learning experience will help improve your faith. Remember fear is simply an illusion and your goals are the real thing.
You Should Also Read:
How to Avoid Small Business Burnout
Jump Start Your Business in 30 Days
Secrets to Outsourcing Effectively


Related Articles
Editor's Picks Articles
Top Ten Articles
Previous Features
Site Map





Content copyright © 2022 by Angel Coleman. All rights reserved.
This content was written by Angel Coleman. If you wish to use this content in any manner, you need written permission. Contact Angel Coleman for details.