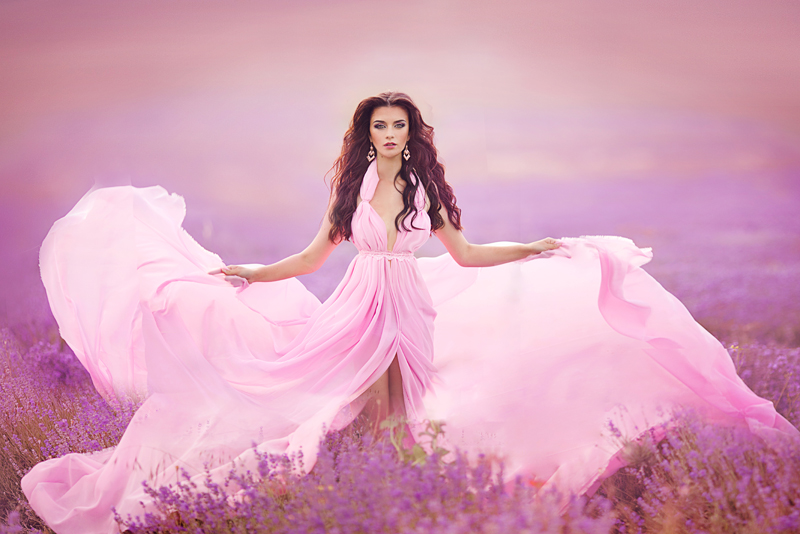 Unique sewing events, projects, and more.
Bandana Essentials


The contemporary form of today's commercialized bandana is thought to have originated in India in the 1800's, woven of silk or cotton with designs of white on colored backgrounds of red or blue. Today this cheery square of fabric is produced in every color of the rainbow with many design elements.
Bridal Sewing

[offsite link]
The Home Sewing Association has a free project selection for bridal sewing including Tulle Wedding and Bridal Shower Decorations, Sheer Ribbon Roses, Wedding Gown Tips, Fast Veils, and more.
Dorm Room Sewing Ideas


Few living spaces can be as tightly cramped as a shared dorm room. The college of course would have a dorm room checklist as a guideline of essential items for the student to bring. Yet, it can become difficult deciding what to bring from this list, since it all seems so very essential.
Easy Dorm Room Decorations


High school graduations are underway during the month of June, scorching summer heat is evident in many northern areas and so too preparations begin for first time college students moving into a dorm room or campus apartment. Consider some easy to sew DIY projects for that college bound student.
Easy Sew Projects for Travel


Whether summer travel is a local micro-cation or a destination of dreams, having a few travel accessories homemade using colorful fabric scraps or a pretty length of fabric saved for just the right occasion, sewing them to go along just seems right.
Fabric and Architecture - Unique Partners


In comparison to ancient times, where the use of natural materials was the only practical choice to use for fabric, today's textiles are near engineering marvels. Just consider the process of incorporating fabrics into contemporary structures that change our sheltered environments in unique ways.
Fabric Stenciling


Stenciled designs on fabric can be created by daubing on fabric paint, inks or dyes, even the power of the sun, applied to a stencil template. When the template is removed, the resulting image will be visible on the underlying surface. A wonderful fabric embellishment technique to try.
Hand-stitched vs. Machine-stitched


Sewing is a form of the verb, to sew, commonly to enclose or join securely with stitches while the art of sewing references a noun giving us the quality, production, expression, or realm, according to aesthetic principles, of what is beautiful, appealing, or of more than ordinary significance.
Organizing Your Sewing Space

[offsite link]
In an ideal world, each of us would have a separate sewing room where we could leave unfinished projects behind closed doors. Host Sandra Betzina shows how to organize your sewing area, no matter what the size, so you can spend more time sewing and less time cleaning up!
Outside the Box Sewing


Consider the phrase 'thinking outside the box' as a challenge to do the same with sewing. The catchy expression is often associated with innovation, seeking original solutions, or going beyond the status quo.
Sew Sustainably


The result of our human endeavors should be to provide the best of all possible worlds for us as individuals, our families, our societies, our nations, and the environment both now and into the future. As we sew today, consider sewing sustainably with just a few considerations for what that means.
Sewing - a Human Endeavor


Sewing clothing and items for daily use, from times prehistory to our present, adds to our very human historical and contemporary narrative of who we once were and are even now. Sewing could easily be considered among the oldest of skilled crafts and continues as an enduring human pursuit.
Sewing and Slow Fashion


The concept of slow fashion, or any other movement tagged as such, may seem like an already existing idea offered as new, yet it does have continued relevance in a world with expected future resources strained, the use of toxic products in manufacturing textiles and burgeoning landfill concerns.
Sewing Collectibles


Antique collectible sewing items are many and varied. Aside from early sewing machines that parallel the progression of the Industrial Revolution, there are unique buttons, sewing baskets, thimbles, ornate scissors, pin cushions and needle boxes that give us a nostalgic look into the past.
Sewing Couture


A collaborative blend of art and science, high-style, individualized attention, superior workmanship, originality of design, perfection of fit, and materials of extraordinary quality are the hallmarks of a garment sewn couture.
Sewing Eco-Friendly


Sewing in a sustainable way combines the time-honored traditions of one of the oldest of crafts with the wonders of modern technologies. The knowledge that living and working with care for the environment can enrich our economy and communities embraces a philosophy of sustainability.
Sewing Idioms


What are idioms and how are they connected to the process of sewing? An idiom is a figure of speech, in any language, whose symbolic or intended meaning is different from the actual meaning of the individual words themselves. A stitch in time, saves nine is a familiar idiomatic phrase.
Sewing with Clear Vinyl


Soft flexible vinyl is durable, easy to clean, comes in colors other than clear and can be fun for outside-the box scrappy sewing. Vinyl is used to make peek-a-boo windows in organizing pouches, colorful luggage tags, poolside splash proof pouches or suitcase travel protectors. All are easy to sew.
Sewing with RFID Blocking Fabric


RFID blocking fabric can prevent what is essentially silent and devious electronic pickpocketing. Wallets, purses, and totes can be lined with this fabric rather than the pragmatic but unappealing use of aluminum foil to become a signal blocking container. RFID fabric used as lining is easy to sew.
Starting Your Own Sewing Business

[offsite link]
Mary Wilkins of Sew-What´s-New.com describes starting your own sewing business with a few hints to start you off in the right direction including deciding on your area of expertise, location of your business, and networking.
Summer Tie-dyeing Options


Somehow summer time brings a casual less structured lifestyle sentiment to clothes and home textiles. Tie-dying traditional T-shirts and cloth yardage remains an easy and economical way to express that casual individual esthetic.
Sun Printing on Fabric


Capture the beauty of summer's emerging bounty of botanic plants, flowers, leaves, and delicate ferns by using the sun to print them onto fabric. The result is a cyanotype that can be sewn into many unique and individual items.
The Business of Sewing


Sewing, as a home-based or cottage industry, is part of the growing legion of service businesses. If you have contemplated starting your own business and have more than competent sewing skills, you may be able to transform a hobby into a profitable business.
The Textile Museum

[offsite link]
The Textile Museum is dedicated to preserving creative achievements in the textile arts. Located in Washington D.C.
Links marked with the [offsite link] designation point to websites not associated with BellaOnline.com. BellaOnline.com is not responsible for the material found there.

Editor's Picks Articles
Top Ten Articles
Previous Features
Site Map




Content copyright © 2018 by . All rights reserved.
This content was written by . If you wish to use this content in any manner, you need written permission.
Contact Cheryl Ellex for details.