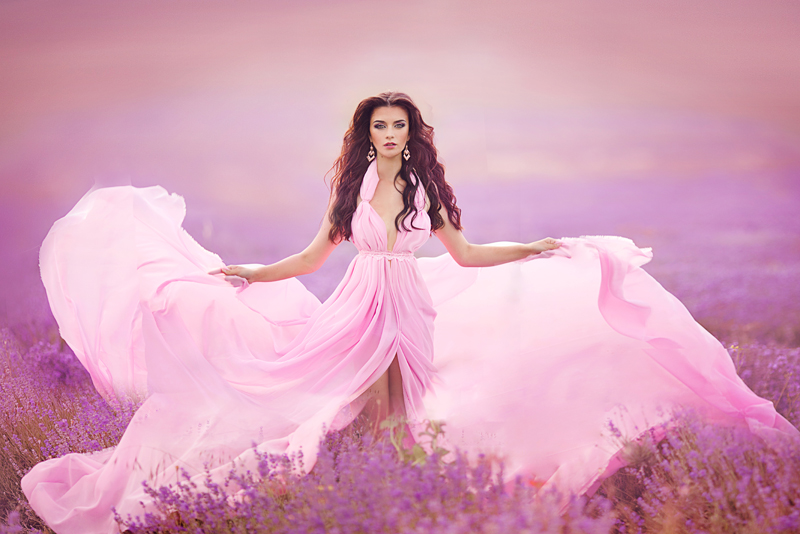 Easy and simple sewing projects suitable for beginners.
Autumn Sewing Ideas


Nature's timeless colors of autumn – shades of reds, golds, oranges, browns, and tans nearly invite us to our sewing work-spaces. Now is a great time to add to our fall wardrobe and home décor with a few quick to sew items.
Autumn Sewing Projects


Summer is gratefully winding down in the Northern Hemisphere leaving behind scorching record-breaking temperatures. Cooler weather is tantalizingly around the corner. Time to gather fabric perfect for autumn and to sew a few treasures.
Baby Shower Gifts to Sew


Baby shower gifts can be oh-so-expensive. Handmade gifts are always welcome so why not sew some adorable and much needed baby items? Safety and comfort, ease of care, and ultimate softness are considerations when choosing fabrics. Cotton and cotton blends are the best fabrics for baby.
Bed Sheets as Fabric Yardage


Using old bed sheets that have drifted to the linen closet bottom or finding thrifted ones to recycle into a variety of needed items is an economical alternative to purchasing new fabric yardage. They can be made into braided rag rugs, pillow cases, fitted crib sheets, duvet covers and so much more.
Dorm Room Essentials


Whether designing for chic and feminine, artsy, beachy, bohemian, eclectic or simply good vibes, a few fabric remnants and a little sewing time can change a utilitarian dorm room into a student's relaxing happy place during the upcoming semesters.
Easy Projects to Sew Using Bandanas


The bandana has become an iconic summer fabric favorite. Like its Americana counterpart - blue jeans, it has withstood the test of time. Bandanas are thrift-store, dollar-store, discount-darlings readily available, inexpensive and able to add instant whimsical appeal to clothing and home décor.
Easy Sew Kitchen Window Coverings


Sewing kitchen curtains need not be complicated at all. All that is needed is a yard or two of fabric, some straight machine stitching and simple methods of attachment. Great beginning sewing project!
Easy Sewing Projects for Beginning Sewers


Learning how to thread a sewing machine, thread a needle, fill a bobbin, and stitch a straight seam may seem common-sense and elementary to a novice sewer, however there is much for a sewing newcomer to learn about sewing, and seemingly all at once. Just where to begin can be daunting.
Easy To Sew Capes, Ponchos, Wraps


The graceful flowing lines of a cape with its easy hairstyle–saving drape-around form, quick pull-over-the-head poncho or unstructured wrap/shawl styles become chic outerwear when you sew them from this season's luxurious fleece, wools and wool-blends. Winter weather is nearly here!
Easy to Sew Pillowcases


Functional totes, nostalgic aprons, practical sleep pants, simple skirts and stylish infinity scarves are some of the best sewing projects for novice sewers since all involve a yard or less of fabric, usually straight line sewing and little time to complete. Add pillowcases to an easy-to-sew list!
Fabric Yo-Yos


Fabric yo-yos, or fabric rosettes, are those delightful gathered circles sewn from little more than a round disc of fabric and a running stitch so quick and easy to make and yet a pleasant way to make use of colorful fabric scraps.
Machine Patchwork


Patchwork is a practical fabric craft that can be made simply and quickly on any sewing machine. Various size fabric pieces too useful to discard, relegated to the sewer's scrap basket awaiting new purpose, can be joined together to form an eye-catching design or a riot of mismatched color and fun.
Make It Sew Easier


Wonderful carefully laid out fabric – check, perfect pattern already chosen – check, sewing machine threaded and ready to go – check, scissors, pins and tape measure within easy reach – check, then ready, set, make it sew, but wait – is anything missing?
Retro Inspired Sewing


With a playful nod to the recent past, newly made women's fashion that copy the style of the post-war era are referred to as retro while actual surviving garments are considered vintage. Sewing retro brings a light-hearted wistfulness to capture what past times were like.
Roll Up Organizers


Practical and eminently functional, roll up organizers can simplify our hectic lifestyles by keeping frequently used supplies conveniently corralled and easy to access. Hand-made fabric roll up organizers make for great gifts, easy beginner's projects and are extremely useful for travel as well.
Rustic Holiday Ornaments


Rustic, rural, pastoral, country, primitive may all be terms that apply generally to folk art. Folk art is an art tradition, intensely cultural, introspectively ethnographic, and most often distinctively hand worked and one-of-a-kind. This organic aesthetic can be used to create charming ornaments.
Sewing Fleece Fabric


When autumn seems chillier than expected, sewing projects made with fleece fabric seems a great compromise to using heaver woolen materials for outdoor wear. Today's fleece fabric can be anti-pill, ultra soft and perfect for a variety of sewing projects.
Sewing Tips for Pile and Napped Fabrics


Sewers use the terms pile or napped interchangeably when referring to fabrics with a raised soft surface simply as having a nap. A piled or napped fabric looks darker or lighter depending on how it is viewed and is said to be directional. The rich surface texture needs a few sewing considerations.
Sewing with Felted Wool


As the warmest days of summer are replaced with the cooler days of autumn, thoughts turn to back to school days, upcoming harvest fairs and fall festivities. A great time to bring out the woolen garments of prior cold seasons that may no longer fit well but may still have a useful recycled life.
Sewing, Piece by Patchwork Piece


For the novice stitcher sewing elemental pieces to fashion into placemats, table runners or colorful wall hangings to the most skilled fiber artist who has mastered the techniques of cutting, piecing, stitching, and assembling into an astonishing design, patchwork has an appeal to many.
Tips for Sewing Fabric Selvedges


Don't throw fabric selvedges away! Put those narrow strips of fabric edges to good use instead. Selvedges or selvages (self-edges) are the long factory finished side edges of woven fabric generally less than a half-inch wide. Selvedge edges do not fray or unravel and can be used to make many items.
Editor's Picks Articles
Top Ten Articles
Previous Features
Site Map
Content copyright © 2018 by . All rights reserved.
This content was written by . If you wish to use this content in any manner, you need written permission.
Contact Cheryl Ellex for details.