Rehoming or Reusing Your Child's Used Books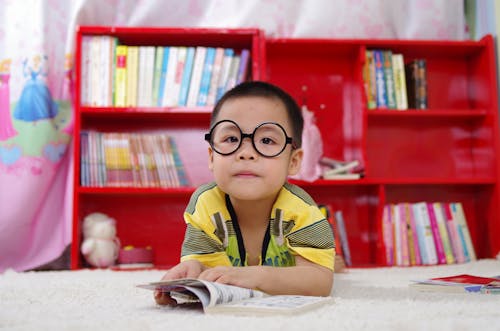 I hope that your child has a bookshelf that is just crowded with well-loved books. But what can you do when there are books that your child has outgrown? Maybe, the books are too young for your child. Perhaps, they are no longer interested in some of the topics? Some books have sentimental value, but others just need to go! Don't throw them away. Rehome or reuse them!

Rehoming is just what it sounds like. You find a new home for those beloved books!

You can donate the books to a:

*child in your family.
* neighbor child.
*church nursery.
*teacher who needs them for a class library or to give to students.
*homeless shelter for kids to have something to read.
*public library for their annual book sale.
*hospital for their children's waiting areas.
*thrift shop to help folks have low-cost books.

Have a summer event to rehome the books:

Plan a party for your child and some of her classmates early in the summer. Invite children to bring 2-4 used books that they no longer want to the party. The books need to be in good condition. Have the kids put all of the books on the table. Arrange the books in a way that makes sense. Then, it's time to choose their new books. Have each child draw a number to decide the order that they will follow to choose the books. After every child has chosen a book, have them draw numbers again. The books that are left after children pick the ones that they want are set aside to be donated to charity. Serve some nice refreshments, and have the kids talk about their favorite books.

You can reuse the books, especially picture books!

*Make a booklet for your child with blank pages. Have them cut pictures out of the used books, especially those that are not in good enough condition to give the book away. The child can glue the pictures into the booklet and write their own story.
*Use the book's illustrations to make greeting cards for special occasions.
*Find objects that can be decoupage using the pictures from the book.
*Use the pictures from the book to make a poster telling about the book. This is one form of a book report.

Let's try to keep books out of the landfills. Rehome those old books or reuse them. It's also good to buy and sell used books. There are many places online to buy used books. Find a store in your community that sells used books. They will often take your books for credit to buy their books or for cash. Use your creativity!

NEWSLETTER: I invite you to subscribe to our free weekly newsletter. This gives you all of the updates for the Reading site. Sometimes, this newsletter has information on books that is not in the articles. Fill in the blank below the article with your email address - which is never passed on beyond this site. We never sell or trade your personal information.

Related links: The Related Links below this article may be of interest to you.

There are times when I recommend an item related to my article and add an Amazon link, so that you can check it out. I am an Amazon Associate, and when you purchase an item after clicking on my link, I do make a commission for purchases made through that link.



You Should Also Read:
Choosing a Reading Tutor
Summer Reading for the Whole Family


Related Articles
Editor's Picks Articles
Top Ten Articles
Previous Features
Site Map





Content copyright © 2022 by Connie Mistler Davidson. All rights reserved.
This content was written by Connie Mistler Davidson. If you wish to use this content in any manner, you need written permission. Contact Connie Mistler Davidson for details.