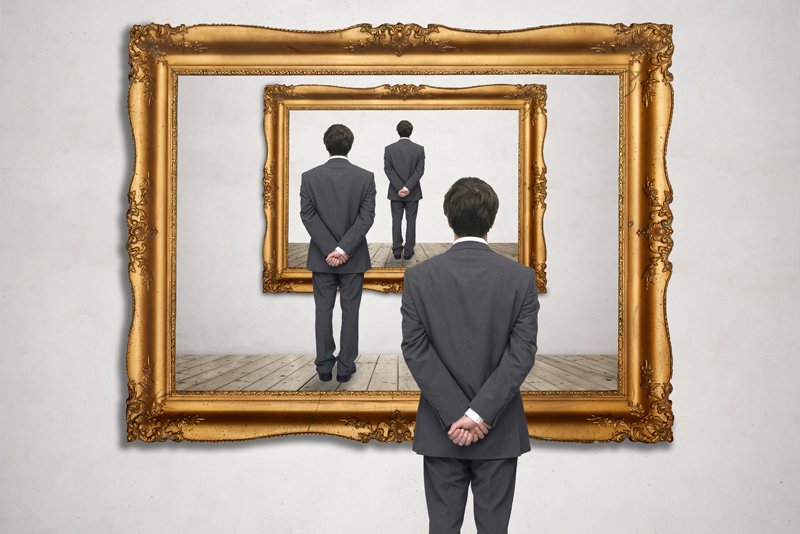 We live in a society where selfies and self-obsession abound. Was this the reason artists created self-portraits over time, or was it something else? I will explain.

In psychoanalysis, the ego is a personal point of reference, according to Sigmund Freud. This 'self' or 'I' becomes part of our personality. However, a weakness of the ego is an inflated self, thereby having a superiority complex.

Some artists paint themselves to practice portraiture, or because the cost is less than hiring a model, or as a historical record of their existence as an artist. They might look directly at the viewer, by using a mirror or reflective surface, or it may be subtly hidden in the composition.

The first self-portrait is believed to be by Robert Cornelius from Philadelphia, PA in 1839. He worked in his family lighting business and became interested in photography during its inception.

German Renaissance artist Albrecht Durer predates most others in self-portraits and is considered to have mastered the technique. His "Self-Portrait at Age 28" (1500), the last of three (3) self-portraits, is considered his most personal, with attributes resembling religious paintings.

Italian Renaissance artist Michelangelo hid his self-portrait twice in the Last Judgment fresco of the Sistine Chapel (1536-1541). In one scene, Saint Bartholomew is holding flayed skin in his left hand (with the artist's image). The second is a figure in the lower left corner who looks at those rising from their graves.

From the same era as Michelangelo, Titian painted "Flaying of Marsyas" (1570-76), one of his final paintings. Some art historians say the seated, kindly, bearded man is the artist himself.

Italian Baroque artist Caravaggio took inspiration from Greco-Roman mythology in "Narcissus" (1597-99) where a boy falls in love with his own reflection in the water. He loses his will to live and dies. As the story goes, a yellow narcissus flower bloomed where he died. [If only he had a psychiatrist.]

Dutch Golden Age artist Rembrandt painted himself around eighty-five (85) times. Was it a form of self-examination? To document his life as a painter, his "Artist in His Studio" (1628) is quite different from the role he plays in "Self-Portrait as the Apostle Paul" (1661) from the Rijksmuseum, Amsterdam.

We may all find it difficult to see ourselves age over time. [I gleefully look at a photo of myself at age four (4) and see my ever-present spirit!]

Spanish artist Diego Velazquez's "Las Meninas" (1656) is considered one of the most important paintings in art history because of its endless interpretations. Velazquez paints himself as the painter at work and a mirror shows the faces of the Infanta's parents (King Philip IV and Queen Mariana of Austria).

Dutch Post-Impressionist artist Vincent van Gogh painted thirty-five (35) self-portraits, twenty-five (25) of which were painted in Paris from 1886-1888. "Self-Portrait as a Painter" (1887-1888) differs from his "Self-Portrait with Bandaged Ear" (1889) after severing his ear.

Spaniard Pablo Picasso drew and painted fourteen (14) self-portraits from age fifteen (15) to age ninety (90) as his life and artistic style evolved. His self-portrait of 1907 is from the Cubist period.



Related Articles
Editor's Picks Articles
Top Ten Articles
Previous Features
Site Map





Content copyright © 2022 by Camille Gizzarelli. All rights reserved.
This content was written by Camille Gizzarelli. If you wish to use this content in any manner, you need written permission. Contact Camille Gizzarelli for details.