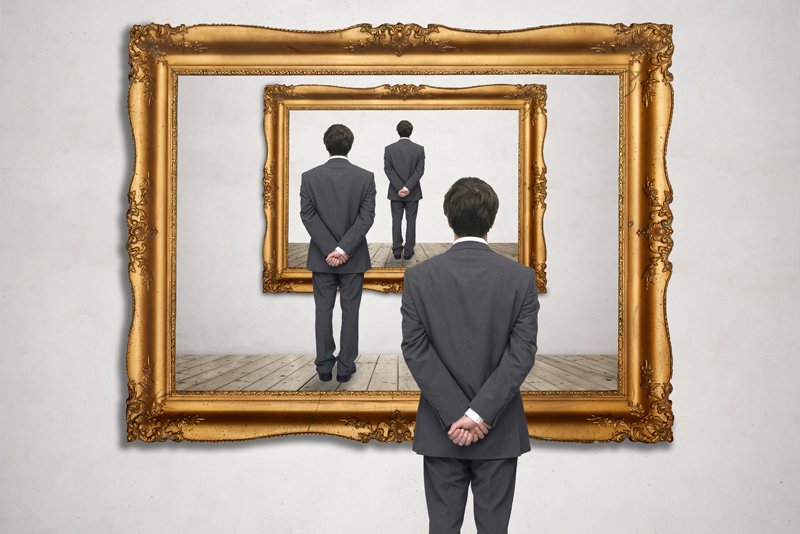 As one of the oldest branches of mathematics, geometry takes on many forms found in nature that have been expressed through the medium of art. I will discuss work by artists you may recognize. Or not.
Perspective drawing, geometry in art, is when an artist organizes the arrangement of space in a picture. Leonardo da Vinci's "Last Supper" (1495-1498) is a perfect example where the artist uses the geometry of perspective to make Christ the focal point.
Examples of geometry in architecture are the Duomo di Siena, with its alternating stripes of white and greenish-black marble, symbolic colors of this city in Italy, and a skyscraper on the East Side of Manhattan, NYC, the Chrysler Building, with its art deco geometric design.
From the exhibiting group of Modern British art, known as the "London Group" is David Bomberg's "In the Hold" (1913-1914) consisting of grids of squares, also divided.
French artists Georges Braque and Pablo Picasso introduced the 20thc avant-garde Cubist art movement which led the way to modern abstraction.
Some fine examples of Cubism are Braque's "Violin and Candlestick" (1915) from SFMOMA, CA and Pablo Picasso's "Harlequin with Violin" (1918) from CMA, OH.
Although happening almost simultaneously, historians agree that Cubism influenced Italian Futurism. Umberto Boccioni was the only Futurist sculptor, his bronze "Unique Form of Continuity in Space" (1913) and painting "Dynamism of a Cyclist" (1913) express motion and speed.
American art historian Alfred H. Barr Jr was the first to use "geometric abstraction" in 1929 in relation to Russian artist Wassily Kandinsky. His abstract painting "Swinging" (1925) can be seen at Tate London.
An abstract artist pre-dating Kandinsky is Hilma af Klint from Sweden, although her work wasn't discovered/appreciated until after her death. Her painting "The Swan, No. 17" (1915) is owned by the Guggenheim Museum, NY.
Russian Suprematism and geometric abstract artist Kazimir Malevich painted "Airplane Flying" (1915) which can be seen at MoMA, NY.
Rounding out the grouping of abstract artists is Dutch artist Piet Mondrian who painted right angles and planes. His "Composition" (1921) from the Met, NY is in a diluted palette. His later work would be done in pure primary colors.
In October 2022 an article in The Guardian announced that Mondrian's painting "New York City I" has been hanging upside down in various museums for seventy-five (75) years! The curator has decided to not reverse the painting as it may disintegrate.
American pop artist Keith Haring emerged from the NYC graffiti and subculture of the 1980s. His work "Untitled" (1982) at MoMA, NY is ink on paper.
Vector art is computer graphics using points, lines, and curves to form simple shapes, based on mathematical equations, not pixels.
Some examples of conceptual polygonal Vector illustrations are Vincent van Gogh's "Starry Night" and Johannes Vermeer's "Girl with a Pearl Earring." [Sorry, but I doubt the climate activists would glue themselves to the latter.]
"Gates" geometric art print by Igor Pose (Belgium)


Related Articles
Editor's Picks Articles
Top Ten Articles
Previous Features
Site Map





Content copyright © 2022 by Camille Gizzarelli. All rights reserved.
This content was written by Camille Gizzarelli. If you wish to use this content in any manner, you need written permission. Contact Camille Gizzarelli for details.