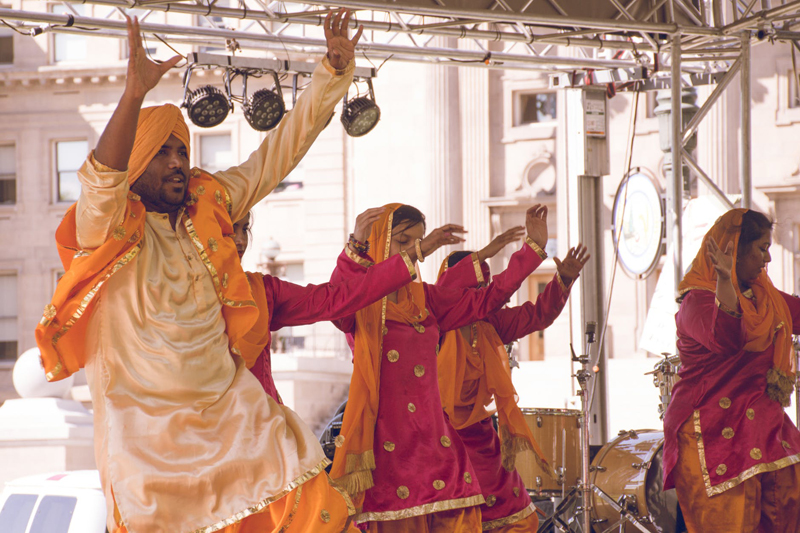 Every year on May 9, dancers from all over the world celebrate World Belly Dance. In conjunction with promoting belly dance all over the world, Shimmy Mob raises awareness and funds for abused women and children organizations.

During recent years, flash mobs have taken place all over the world. A flash mob consists of trained or untrained dancers performing to some type of choreographed dance, in a public area, unannounced to the public, either for a purpose or just to entertain.

The first Shimmy Mob event occurred back in 2011. Several countries were involved, but over the years the Shimmy Mob event expanded further. Countries such as Australia, USA, Philippines, Chile, and Singapore participated in Shimmy Mob.

Sabeya, Producer of Shimmy Mob, wanted to show the world that not only is the world to recognize belly dance as an art, but know that belly dancers can perform for a worthy purpose. "How can we let people know about World Bellydance Day and at the same time do something fun that gives back to the community? The answer is to be part of Shimmy Mob, a flash mob type event, with a multitude of benefits for all involved", says Sabeya.

However, all this is not possible without the leaders who take charge. Each city or territory is designated a team lead, who is responsible for coordinating the event in that area. The team lead has to arrange for a place to rehearse the choreography, set up different places to flash mob, and coordinate fund raising efforts for the local organizations. Ultimately, so many people benefit from this event, such as the dancers who have a day to meet others, raise awareness and inspire others to belly dance.

For 2015, the choreographer was Ashtalea, who is known throughout the belly dance community for her involvement in the Las Vegas Bellydance Intensive and Festival. When a dancer or student is interested in participating in Shimmy Mob, there is an enrollment fee for the Shimmy Mob shirt and access to the choreography. Funds also go towards the various charities. Participants have access to the choreography, so that they can practice at home.

To see some of the Shmmy Mob 2015 events, go to their Facebook page or their website. There are so many photos and videos of the event.



Editor's Picks Articles
Top Ten Articles
Previous Features
Site Map





Content copyright © 2022 by Ronnette Ramirez. All rights reserved.
This content was written by Ronnette Ramirez. If you wish to use this content in any manner, you need written permission. Contact Ronnette Ramirez for details.