Belly Dancer Andrus Ramir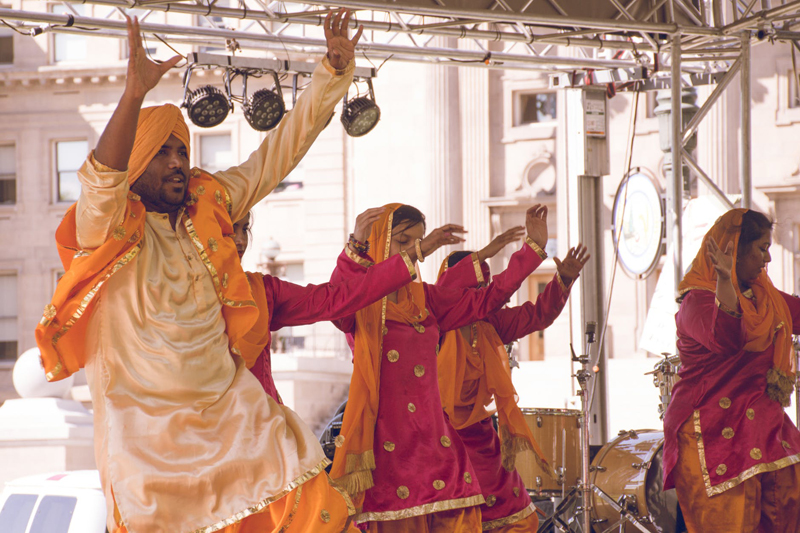 Artists face many challenges that make them stronger and wiser. Their stories in turn inspire future artists/dancers to take that first step into becoming the next generation of amazing performers. Andrus Ramir is known in the belly dance community and he is a true inspiration.

There are still stereotypes and arguments as to who should be a belly dancer, what exactly is belly dance, and what cultures should be representing the art. Although there are still debates, stereotypes are never a positive aspect towards any art form. Times, however, are changing and the world is more accepting, more diverse, and intolerant of the hate towards a group of people.

Regardless of race, religion, color, age, disability, sex, and/or sexual preference, belly dance is for everyone.

Andrus Ramir is a must see performer. He is known as Miami's premiere, male belly dancer. His mission is educating, promoting and presenting belly dance in a professional and artistic manner to students around the world. Andrus Ramir's advice to anyone interested in belly dance, "if it is truly in your heart to want to belly dance, take action. You must continually study, for that is what makes a great dancer. Take opportunities that come your way, but be wise".

In high school, Andrus Ramir was always interested in the Middle East culture. "I've always had a fascination with the Middle East. This was always with me at a very young age, but it was later when I started reading anything about the ancient culture", says Andrus Ramir, "I felt a connection to it, especially through music and dance".

Becoming a male belly dancer came with challenges. Andrus Ramir encountered instructors who were uncomfortable with teaching men. The instructors felt that having a male would make women feel uncomfortable. He recalled being told by instructors, "sorry we don't accept you in this class".

His family too felt uneasy at first of his decision in becoming a performing artist. It took years for his family to finally accept his decision. Andrus Ramir says of his family now, "they are very much accepting and they admire what I do as a dancer and instructor".

As to his thoughts about the belly dance community becoming more accepting of LGBT, Andrus Ramir believes that yes, the belly dance community is accepting. "No matter if you are gay, short, tall, straight, thick or skinny, this dance is accepting of us all", says Andrus Ramir.

Please visit and like his pages on Facebook, Andrus Ramir and Andrus Ramir: Male Bellydancer. Join hi and other magnificent belly dancers for Rakstar 2014.




Editor's Picks Articles
Top Ten Articles
Previous Features
Site Map





Content copyright © 2022 by Ronnette Ramirez. All rights reserved.
This content was written by Ronnette Ramirez. If you wish to use this content in any manner, you need written permission. Contact Ronnette Ramirez for details.